Recently I ran an ad campaign for a client on Facebook with the stated objective of increasing the number of people following their Facebook page by 25%. The ad offered free shipping for products ordered through August 6th. Before the campaign began this company had a viewer base (number of people who "liked" their page) of 598. This means that every time the company posts to their FB page it should show up on those 598 pages. Although the company posted infrequently, when they did they would see a modest increase in sales. This time we decided to pay for a boost in the number of pages reached by their post.
The campaign daily budget was $10 with a total cap of $70. Because the campaign began after 5 pm, the first day the campaign only cost $5.40. The total cost for the campaign was $65.40 for the week. The campaign resulted in reaching 6,119 new prospects. Page likes resulting from these 6,119 impressions were 400, resulting in a cost of $ .16/like. Facebook provides demographic information on these likes (see descriptions below) which helps marketers determine if their ad is reaching the right target for their product. When we placed the ad we were able to segment the audience by interest. The product in this case was a series of instructional manuals and student workbooks.
According to Facebook's report this ad did better than 80% of the campaigns that run on Facebook. We believe this was a factor of both the keywords used to select the audience and the substancial offer of free shipping. Sales immediately increased 177% (or nearly doubled!) by the end of the campaign compared to sales the same week in the pervious month. We expect residual sales from this campaign to continue for another week. Was it worth the money for the result? Yes! Not only did sales increase, which was not a stated objective but certainly a nice result, but page likes increased by 67%, which far exceeded our objective. For those of you doubting the return on investment from Facebook advertising this should provide strong evidence that conducting a Facebook ad campaign is certainly worth a try.
Examples of audience demographic data from this campaign: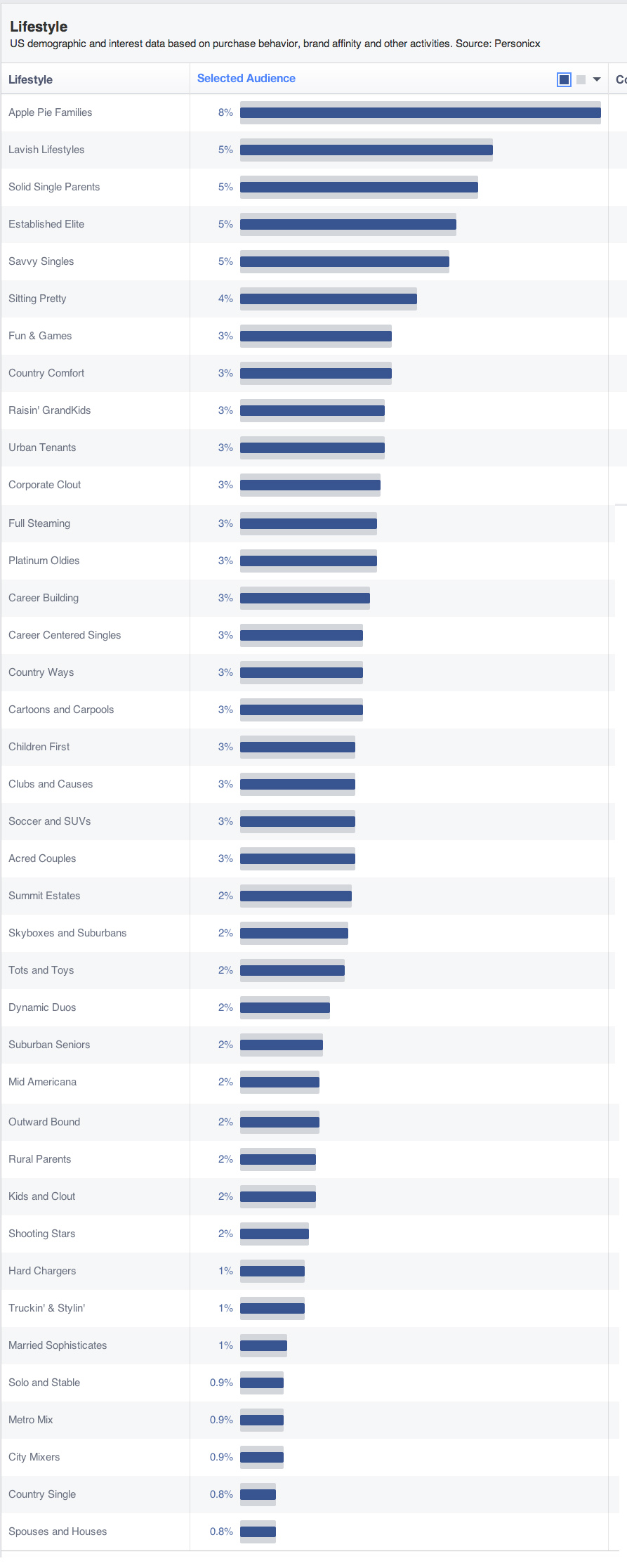 Example of Lifestyle definition:
Example of Industries reached by this campaign: